Setting the most reliable and fastest DNS servers in your PS5 is critical to achieving the best gaming experience. In this article, I will show you how to change the DNS settings on PS5 to the very best and fastest DNS server settings available. This guide includes the PS4, PS5, and PS3. Changing DNS settings on PS5 is really easy and can make a big difference in the ping. If the DNS servers you are currently is set up by ISP can introduce significant time delay/latency.
There are many guides available online that just recommend a small number of public DNS servers like Google (8.8.8.8 or 8.8.4.4) or Cloudflare (1.1.1.1), this article shows that there are many more options to choose from and some of these may well be even better for your particular location. Follow by guide to identify the perfect DNS settings for your PS4 and PS5 as per your location. Finally, I will show how you can get the best from your broadband connection to achieve the perfect PS5 experience.
How to Find the Fastest DNS for PS5, PS4, and PS3
Download and open DNS Benchmark on your Windows laptop and desktop, then select the Nameservers tab. Let DNS Benchmark update the list, then select Run Benchmark. The first run-through only takes a few minutes. At the end of the first DNS speed test run, however, DNS Benchmark announces that you should create a custom DNS benchmarking list for DNS testing results that accurately reflect your system, connection, and locale. That's because the default DNS server list heavily favors US-based users.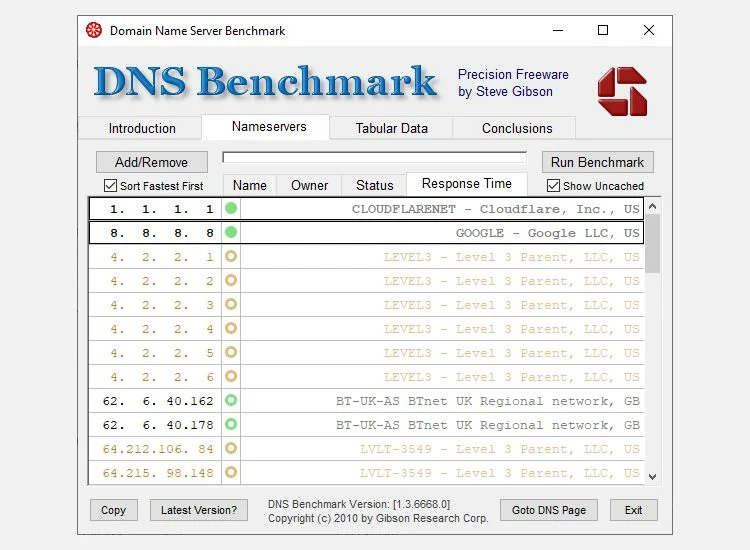 How to Change DNS Settings on Your PS5
1. Go to the Settings page.
2. On the Settings page, go to Network.
3. Once you're on the Network page, from the left bar select Settings.
4. Go right and then select Set Up Internet Connection. This will bring up a list of networks.
5. Navigate to the network that you're using and then select it.
6. From the menu select Advanced Settings. This will display the advanced settings for that network.
7. Advanced network settings in PS5.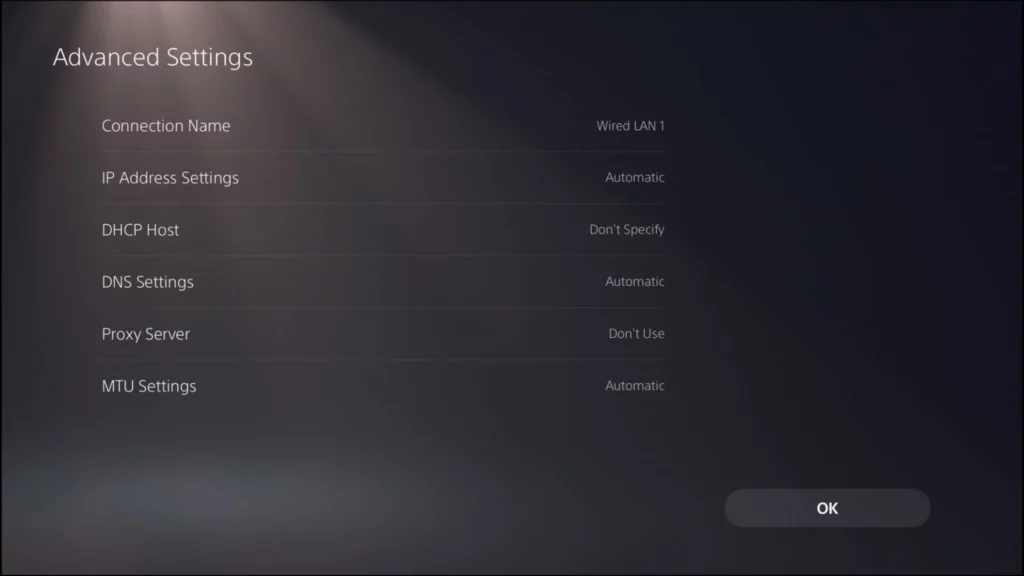 9. Select DNS Settings and set it to Manual. This is set to Automatic, by default. Once you enable manual DNS settings, two new fields will appear labeled Primary DNS and Secondary DNS. In this case, we're going to enter the Google DNS addresses.
10. Select Primary DNS and enter 8.8.4.4.
11. Select Secondary DNS and enter 8.8.8.8.
12. Select OK on the right.
14. Wait for your PS5 to conduct a network test.
15. Enjoy the fresh DNS!
Best Public DNS Servers for Gaming PS5, PS4, and PS3
| Provider | Primary DNS | Secondary DNS |
| --- | --- | --- |
| Google | 8.8.8.8 | 8.8.4.4 |
| Cloudflare | 1.1.1.1 | 1.0.0.1 |
| Quad9 | 9.9.9.9 | 149.112.112.112 |
| OpenDNS | 208.67.220.220 | 208.67.222.222 |
| Verisign | 64.6.64.6 | 64.6.65.6 |
Wrapping up
That's all guys this is how you can find the best DNS server for ps5 PS4 and PS3 if you have any issue do let me know via Twitter @Devenderkg. Do share this article with your friends and family members.